Post at Apr 23, 2021
Corporate Partners Complications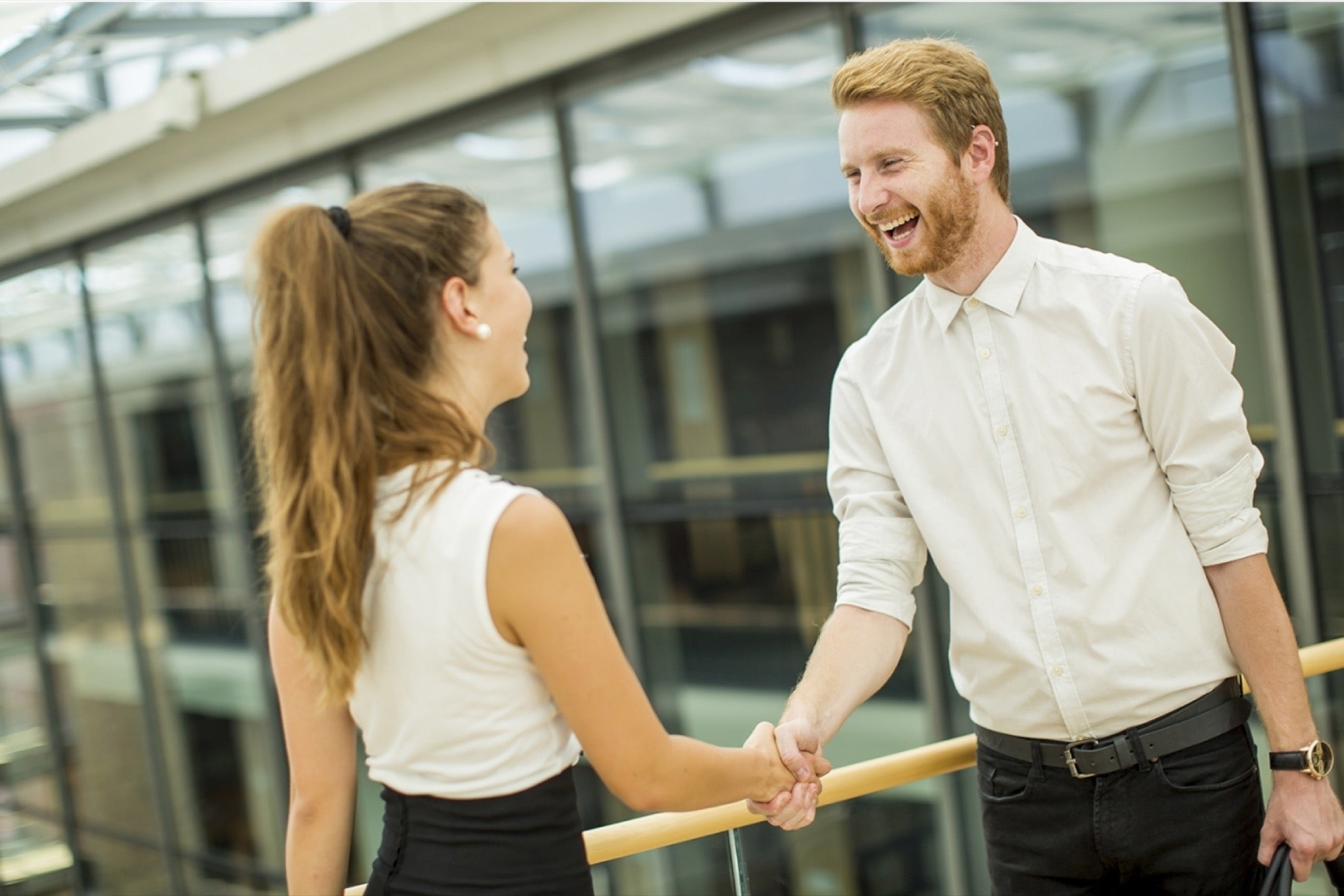 Relationships are complicated, and marriage is no exception. There are days when you and your partner don't seem to connect. Maybe you are too tired or too occupied with work to focus on each other.
Stress at the workplace takes its toll on your relationship, and you might feel like life is spinning out of control.
But reviving, strengthening, and developing your relationship is a crucial part of your life. You cannot let go of a relationship because you can't manage it.
In this article, I'll be sharing some complications faced by corporate partners and how you can work on them to make a perfect work-life balance:
Infidelity or cheating partners has become common in corporate life either due to the lack of time partners have for each other or one of them is disloyal.
Or it may be because a working individual spends most of the time in their offices with other team members, developing a good bond. When mixed with work pressure, this bonding sometimes misleads your partner to crush the boundaries and go on an adventure ride with their teammate.
Similarly, there are chances of vice versa happening. The neglected partner can attach themselves to people who appreciate them.
Lack of communication is one of the critical factors of relationship complications. If you are busy with your phones, flipping the pages of a sports magazine, watching TV, or playing video games, you can't communicate.
And it is a regular practice in today's lifestyle. Nobody is interested in actual life and honest communication but is happy scrolling the virtual world.
Without communication, problems keep piling up, your needs, feelings, and other issues are being ignored and it leads to one partner loosing interest in their partner.
So you are deeply in love with your partner, but, unfortunately, you are a sexually mismatched couple. And the cherry on the cake is the corporate lifestyle that's not letting you breathe.
Do not let this mismatch and lack of time take a toll on your sex life. Lack of intimacy or a sex-less life is the last thing that should happen to the couples.
Make room for your personal life; everything else can wait! Plan surprises for each other, know what turns your partner on, and educate yourself if you are unaware of certain aspects of sex life.
Having children is one of God's greatest blessings. However, this wonderful experience of parenthood can turn bitter if one of you off-shoulder the responsibility of raising your child.
Usually, the fathers think it's the sole responsibility of a mother to raise a child and do the home chores. However, this is not true and this mindset can ruin the wonderful feeling of parenthood.
A mother alone can't handle the children and the home chores. And if she's working, she has to handle the office work too. Don't you think it's too much for a mother to bear all the responsibilities alone? Father should actively participate in raising a child.
Time management is a skill that every corporate person needs to master. And if you are too career-oriented, the office work demands a lot from you. As a result, you go home irritated and upset. This might lead to your partner feeling neglected, lonely, and undervalued.
Mismanagement of time opens the door for bitterness, insecurities, and underconfidence in the other partner. Balance your time between work and personal life so you can spend quality time with your spouse. Keep all the hustles apart, embrace love and make your partner fall in love with you again.
It is yet another primary reason for conflict between corporate partners. If either partner mismanages money, the other will raise the issue leading to a heated argument. Such couples having financial woes need to settle financial issues once and for all.
One important thing that can sell your ship through this crisis is to be brutally honest about your financial situation and adjust your lifestyle accordingly.
Jealousy is a natural feeling, but it can sour your marriage if thereís a competition or comparison with eachotherís earnings success or growth.
Being respectful of eachotherís professional growth and timelines at work will enable peace at home. So it becomes imperative for the jealous partner to see a counselor and know if these feelings of envy are reasonable or not.
Home chores seem to be a headache

.
Home chores can be a real menace, especially if both the partners are working. Corporate life drains your energy, and work pressure consumes all your willpower. And the spare time, if left, is wasted commuting.
So returning home after a hectic day doesn't interest anyone in doing home chores leading to conflict between you two. If both of you are working, you can divide the work, and if only one partner is working, you can at least help your spouse.
Not prioritizing your relationship
Your relationship needs to be the focal point for both the partners to maintain its luster. Failing to do so might lead to losing interest in each other.
Complementing and appreciating each other often can bring back the lost charm. Be in contact with each other throughout the day and respect each other.
Occasional conflicts are part and parcel of life. We all have them because no two individuals can be the same, nor do their opinions. But it is alarming if you and your partner are fightingevery other day.
Take a break from this lousy and toxic routine. Sit with your partner and analyze the cause of the conflict. Make efforts to understand each other, control your anger, and give a calm look to the solution.
Having a hustling life 24*7 becomes too monotonous, leading to boredom between the spouses. But as they say, keep the work for the office and don't bring the pressure home.
Unfortunately, office stress often seeps into the houses, which is an alarm for a healthy relationship. If you are already too tiresome to add spice to your relationship, your partner feels neglected.
Consequently, you both unanimously drag the relationship without putting effort into igniting the spark. So maintaining the work life balance is of utmost importance.
How to keep your marriage alive
When you find yourself struggling with the ideas of how to keep the spark of marriage alive and strengthen it in the long haul, I can guide you through your journey of finding back the lost love. There are many beautiful ways of keeping your marriage alive. For example,
Whenever you feel the spark to be gone, ask why you were in love in the first place?

Doing little things for your spouse can do wonders. For example, making a cup of coffee can ignite the warmth between you two again.

Taking your spouse out for dinner can help restore the love you had.

Be organized and clear about who does what to avoid chaos.

Communicate politely; you can choose public places like parks and libraries.

Give each other space and respect the boundaries of each other.

Apologize whenever you do anything wrong, yes, it might feel challenging, but it does wonders.

For your sexual relationship, you can take help from sex therapists.
IF YOU ARE WILLING TO SORT THINGS OUT, BUT FEELING LOST AND HELPLESS, CONNECT WITH SHIVANYA YOGMAYAA
YOU CAN ALSO CONSULT ONLINE FROM ANY PART OF THE GLOBE