Post at Apr 23, 2021
Conflict Dissolution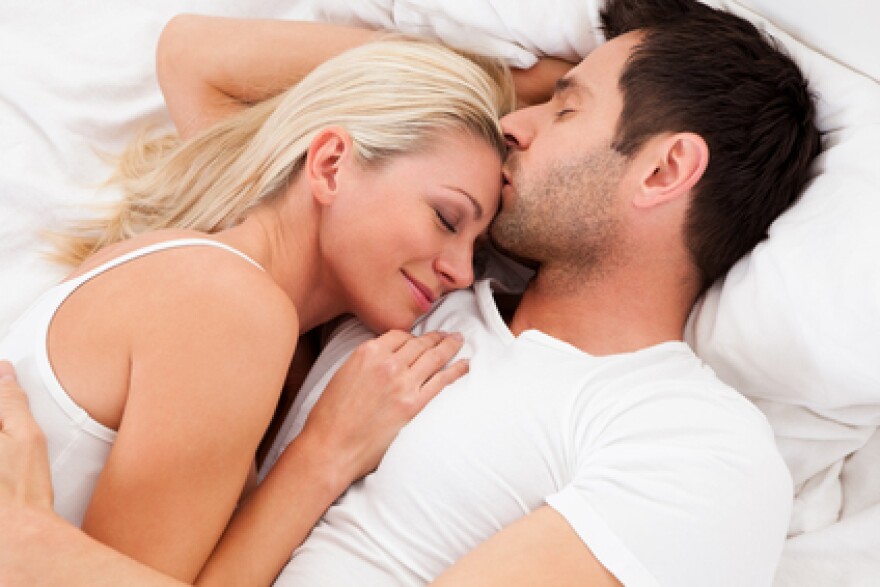 Conflict Dissolution In Romantic Relationships
In the realm of romantic relationships, conflicts are unavoidable. Just as the ocean experiences heavy waves, so too do partnerships encounter storms of disagreement, differing perspectives, and emotional turmoil. However, conflict doesn't have to be the iceberg that sinks the ship of love like it did in Titanic. Instead, it can be an opportunity for growth, understanding, and deepening connection. In this blog, we will explore the art of conflict dissolution in romantic relationships, equipping you with strategies to navigate these challenges and emerge more substantial together. So, you can buckle up and change your perspective about conflict being a sign of incompatibility to normalizing conflict as a part and parcel of a healthy relationship.
Sarah and Prathik had been in a committed relationship for three years. They were deeply in
love, but like any couple, they experienced their fair share of conflicts. One particular
disagreement stood out - the decision of where to spend their annual vacation.
Sarah had her heart set on a beach destination, envisioning long walks on the sandy shores and
lazy afternoons under the sun. On the other hand, Prathik had his sights on a mountain retreat,
craving the tranquility and adventure of nature. As they discussed their preferences, their
differing desires sparked a heated argument. Their emotions ran high, and both felt adamant
about their respective choices. Instead of continuing to argue and grow further apart, they
decided to take a step back and reflect. Sarah realized that her desire for a beach vacation
stemmed from her need for relaxation and downtime, whereas Prathikís preference for the
mountains reflected his longing for adventure and exploration.
The Four Probable Consequence Of Disagreements by psychologist Russell Grieger (2015)
This is a lose-lose circumstance. One person succeeds in getting what they desire, while the other is left outcast and may experience hurt, rage, and resentment. These emotions could cause more arguments or come up in other areas of the relationship. The second individual gains from the outcome, but not the first. Similar to the first scenario, this one results in the first party in the relationship feeling frustrated or slighted (a lose-win situation). Both parties suffer from the result. The third alternative is undesirable since it results in a lose-lose situation for both parties. often the outcome usually the result of stubbornness on both sides when neither wants the other to 'win,' therefore neither will yield. Once more, this hurts the relationship and becomes poisonous if it continues or is done repeatedly. The pair of partners cooperate to find a solution that benefits all parties equally and produces a win-win result. Both parties gain more confidence and trust in the relationship because nobody feels hurt or defeated. The fourth choice is unquestionably the best for a stable, long-term relationship and prevents the possibility of a negative spiral (Grieger, 2015). A win-win solution to a conflict results in progress and forward motion
Tips and Tricks to Approach A Conflict Situation Better :
● Use "I" phrases: Rather than assigning blame when expressing your viewpoint, use "I" phrases to communicate how you feel. Say "I feel hurt when..." rather than "You always make me feel..." as an example.
● Seek to Understand: Give your partner's perspective some thought. Encourage children to communicate their thoughts and feelings by asking open-ended inquiries. Be genuinely curious about other people's opinions and open to doing so.
● Get rid of relationship disturbances: First, it's critical to get rid of or at least lessen feelings like hurt, anger, and resentment that may obstruct conflict resolution. Otherwise, neither side is likely to listen to the other's arguments attentively and honestly.
● Practice Emotional Regulation: Conflicts can cause intense emotions. Before responding, pause for a moment to breathe and collect your thoughts. Instead of retorting hastily, use words that are considerate and respectful.
● Look for areas of agreement: shared objectives to find common ground can help create a calmer environment. Try to create a solution that satisfies the wants and needs of both spouses. Collaboration and compromise are essential.
● Take a Break: If a situation becomes tense, it's crucial to know when to take a break. Decide on a signal or code word to use when a time-out is required. Before continuing the talk, take a moment to think, settle down, and gather your thoughts.
● Practice forgiveness: Conflict resolution requires forgiveness. Conflict only spirals out of control when grudges and hatred are held upon. Select forgiveness as a strategy.
● Practicing active listening: Giving your companion your full attention will help you to practice active listening. Pay attention to the nonverbal signs and their emotions in addition to the words they use. Empathize with them and acknowledge their emotions.
● Seek Professional Assistance: Consulting a relationship therapist might be helpful if disagreements continue and become too much to handle. A therapist can offer objective guidance, assisting you in navigating more complex challenges and establishing more constructive communication habits.
Remember it's you and your partner versus the conflict and not you versus your partner. Often times what couples do is they think of the problem or conflict as apart from the relationship and themselves and take it as a debate where both the parties have to defend actively, rather an approach where the couple decides to first sit down and have a conversation about what the disagreement is about while looking it from a perspective of wanting to overcome the conflict by seeing your partner as an equal contributor to the solution can help overcome the conflict.
In the unpredictable journey towards love, conflicts are like gusts of wind that can threaten to extinguish the flame. Yet, it is within these stormy moments that we have the opportunity to strengthen the very foundation of our relationships. Conflict resolution is not about eradicating conflicts altogether, but rather about navigating them with grace, understanding, and a commitment to growth.