Post at Apr 23, 2021
Couple Romance Rebonding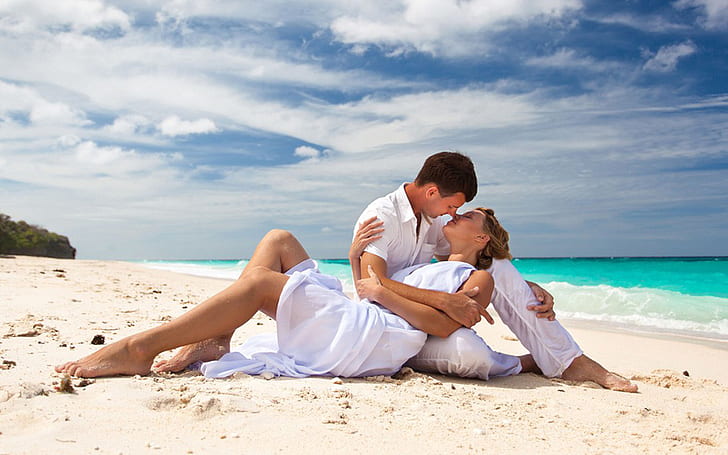 Overcome Shallow Relationship And Develop A Deep Intimate Relationship With Your Partner Through Wholesome Relationship Guidance.
Put an end to your Intimate Dilemmas.
Start Your wholesome relationship journey
She froze as she saw lipstick stain on his collar a shade that didn't belong to her. With mixed emotions, she wanted to confront but couldn't utter a single word. Unable to maintain her composure she took a step back against the wall while fixing her gaze on him who was walking around the room as if she'd become invisible to him.
She let out a painful laugh. Then her thoughts drifted to the times when they were madly in love and couldn't even let go of each other. Now those memories pains her as she realizes the complete change in him. She couldn't believe how their once passionate love had come to this and wondered when the distance between them started and what is the root cause behind it. Numerous thoughts run in her mind and the thought of losing him forever gives her goosebumps. She cant continue to pretend like nothing's wrong she needs to confront the issues as soon as possible.
But how to solve the problem?
She gives a weak smile as tears roll down her eyes, clueless about what to do as she sits on the couch cold and lonely which was once their favorite night place. One of the most common challenges couples encounter is sustaining intimate relationships and sadly many fail to solve and it leads to shallow relationships, separation and even divorce.
Do you feel a growing distance between you and your partner?
Yet you bury it within yourself as you fear you will be laughed at or given a silent treatment so you silently watch the spark between you fades away? Do you see yourself without him in the next couple of months?
I know it isn't easy to approach now but it doesn't mean you don't try it either. Some proven tips have helped couples on the verge of losing each other rejuvenate their relationship, bring their desires alive, and help them experience a wholesome relationship.
The Secret Code To Save Your Relationship?
Hi I am Shivanya Yogmayaa. In the past 10+ years, I have helped couples discover the root cause of intimate dilemmas, address their sexuality and intimacy concerns, and guide them to tackle the problem from every angle maturely.  This has helped them break free from their intimacy dilemmas and give them a new
profound level of physical & emotional Intimacy with their partner. Getting into a relationship is relatively easy but maintaining a strong long-term relationship is a continuous job. But if you know the insights, you will be able to keep your relationship strong always and need not go through any misunderstanding or get the silent treatment from your partner.
Introducing Wholesome Relationship Guidance
With wholesome relationship guidance, you'll solve the intimacy dilemmas without awkwardness and start afresh by becoming more explorative, creative, playful, mysterious and open with your partner. 
Take a sneak peek of the topics inside the sessions.
You will be given actionable tips and techniques according to your requirements to break the distance between you.
Learn the art to become more open and understand each other needs, desires and fantasies.
Discover the art of communicating with your partner so he never gets enough of you. 
Learn the tips to please your partner better in bed so he'd always desire and long for you.
Acquire the skills to overcome performance issues and pleasure resistance in bed. This isn't the end; as we sit down 1:1 we'll understand your problems, fears, concerns complications and find solutions for you. Then you'll get actionable guidance to solve the issues accordingly
So here are 2 choices for you
You can ignore solving your intimate relationship and experience the dying connection between you and your partner or You can click on the link and get on a call to start afresh with your partner and live each moment to the fullest in each other company.
Start Your Wholesome Relationship Journey
Please note:- To clarify, if your partner has a physical dysfunction, he or she would need to see a sexologist, not me. You may consult me online from wherever you are or join my upcoming events on couple Retreat in the Future. To seek consultation or Updates on future events, connect with me.
You are just one call away from breaking your INTIMATE DILEMMAS.
Start Your Wholesome Relationship Journey