Post at Apr 23, 2021
Sexual Addiction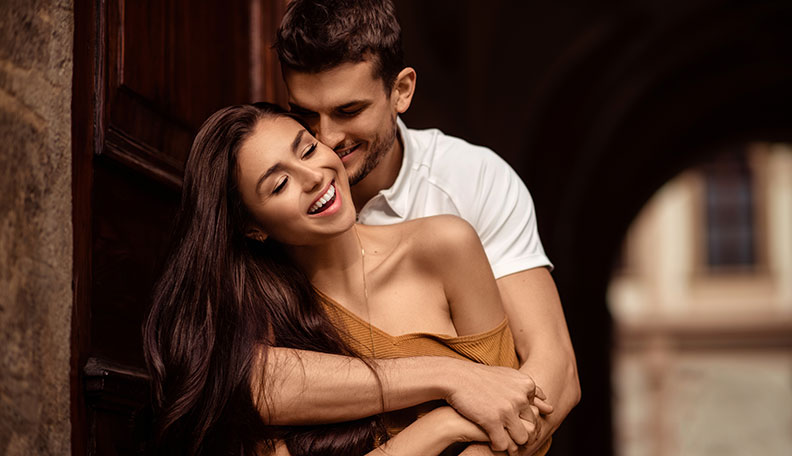 Sexual addiction, also known as compulsive sexual behavior or hypersexuality, is a controversial and complex concept that refers to a pattern of sexual behavior characterized by an inability to control or regulate one's sexual thoughts, urges, or actions despite negative consequences.It's important to understand that sexual addiction is not about simply having a high libido or enjoying sex; it's about the compulsive and destructive nature of one's sexual behaviors.
Here are some key features often associated with the concept of sexual addiction: Compulsivity: Individuals with a sexual addiction may engage in recurrent and obsessive sexual behavior. Even when they desire to quit or minimize their sexual activity, they could find it difficult to control their urges.
Escalation: To maintain the same degree of joy or excitement, people with sexual addiction may act out increasingly dangerous or harmful sexual behaviors over time. This could have detrimental effects on both their personal and professional lives.
Interference with daily activities: Sexual addiction can interfere with daily functioning, interpersonal connections, employment, and general well-being, just like other behavioral addictions. It could cause people to forget their obligations and responsibilities.
Distress: People who think they have a sexual addiction frequently express severe anguish and impairment in their lives.
Broken Relationships: Sexual addiction frequently harms interpersonal connections. It can result in emotional isolation, betrayal, and infidelity, which erodes trust and results in heartache.
Professional ruin: Due to its compulsive nature, sexual addiction can make it difficult to focus at work, which can result in subpar performance, missed deadlines, and, in extreme situations, job loss.
Legal Problems: Risky sexual behavior can lead to legal issues, such as arrests and criminal charges, such as hiring sex workers or engaging in unlawful activities. Financial difficulties: Supporting a compulsive sexual lifestyle can be expensive, leaving one in debt and unstable financially.
Mental Health Issues: Sexual addiction frequently co-occurs with other mental health disorders such as substance misuse, depression, and anxiety, adding to the overall emotional burden.
Sexual addiction leads to many different consequences. If not given proper attention to such an addiction it can lead to a failure in career, loss of relationships, and the mental health of the person would suffer more as they may be easily distracted by the presence of anything that triggers their sexual interest. This addiction can have major consequences socially as it can also be difficult to talk about sexual addiction as there is a lot of judgment around it, but opening up can help one figure out how they can intervene in their behaviors. Let's look at the story below to understand how sexual addiction can affect people on different tangents. Remember If you relate to one of these you can always reach out for help.
Karan who had recently started a new job would often demand to leave the office sooner so he could spend some time alone in his room to watch porn before his roommate would arrive home. He was living in the city of Bangalore by himself and had shifted specifically for the job. However, within a week his manager started having complaints about him due to his low concentration and involvement in the work targets he was given. He would neglect spending time with his peers on weekends as well as he was more into spending that time watching porn and downloading videos he liked. He would often look at women in his office and would get
distracted by daydreaming about them in the office. He then received a warning email from the HR department after which he started looking out for help. Soon he started seeing a coach to seek help where he found a non-judgemental space to talk about his addiction.
Dinesh a 35-year-old who was married and came from a well-to-do family, used to go on frequent trips just to find different women to satisfy his urges. Although he had a loved marriage and often claimed to prioritize his family above everything else, his wife figured out about one of his trips found out about his dating app, and that he would meet different girls on the trips and only did so to satisfy his sexual urges. He never took his family out for any outings or trips and insisted that he went on these trips for his mental well-being. The wife decided to tell his whole family about what had happened and Dinesh thus lost all his respect. His wife asked to end the marriage and he was not allowed to meet his kids ' divorce. Dinesh still would see these girls on dating apps and now engaged in sex to deal with his emotions. He opened up to a friend and that is when his friend suggested him to see a coach. Although he had lost a lot he started working towards his addiction.
Sexual addiction is a complex and challenging condition that can have a significant impact on an individual's life. It's important to recognize that recovery is possible with the right support and treatment. If you or someone you know is struggling with sexual addiction, seeking help from a qualified mental health professional is the first step towards healing and reclaiming a fulfilling life free from the chains of addiction. Breaking the silence surrounding sexual addiction is crucial to ensuring that those affected receive the understanding and support they need on their journey to recovery.
Although it is very overwhelming to talk about sexual addiction, it's really important to talk. If you are someone who wants to work on your sexual addiction or you know of someone who can benefit.I'm here to help. Feel free to reach out to me.