Post at Apr 23, 2021
POST DIVORCE DATING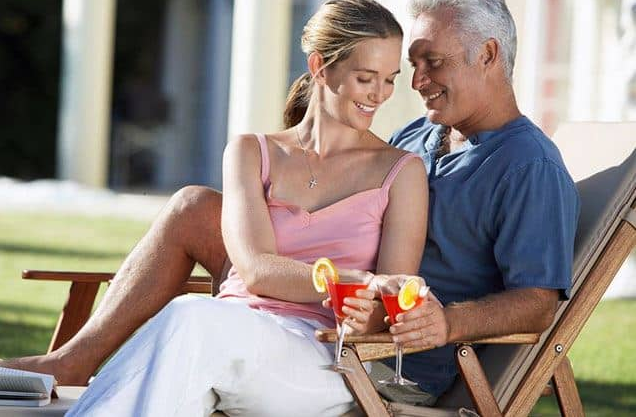 TIPS AND COMPLICATIONS OF DATING POST-DIVORCE


Thinking about Dating can be difficult after all the hustle and stress divorce has created in your life. 
An unsuccessful marriage leaves behind a lot of experiences that can close doors to fall in love once again and finding the right person to spend the rest of the life happily. 
It is ok to mourn the loss but it is equally important to think about what you can 'do better in your next relationship.
Here are some of the biggest challenges faced by individuals after they get divorced and enter the modern dating world-
It becomes hard to get over the grief of one's divorce before starting to date again.
Keep in mind that everyone has their own timeline. It could be months or years before one is ready to date.
Individuals start lacking self-esteem and confidence in themselves leading to confusion as to when and whom to date.
Some keep wrong expectations. Entering a relationship with expectations that are misguided or unrealistic, won't fulfill the happiness that one is looking for.
Sometimes individuals become more practical and less romantic, about the dating process.
Dating the wrong people or someone similar to one's ex-partner. Such a relationship likely won't end well.
Struggle to trust and believe in someone new all over again after facing such betrayal from the previous one is a tough task.
People generally worry about their children that how they are going to react.
So here are some valuable tips that would make one a master in the dating game-
Take it slow and steady. This would help in knowing each other in a better way.
Keeping in mind what went wrong in the past relationship and trying to figure it out in the new one.
Invest time in good dating apps and avoid the scam.
Refraine yourself from ranting about the habits of your ex-life partner. This would end up making the current one feel annoyed.
Remember you are looking for a good fit for yourself to make way for you, in your ups and downs, not for validation
Prefer spending time and knowing each other online first, then planning to meet in person.
Portraying your true self and being honest from the beginning to avoid any misunderstandings in your relationship.
Never be shy of saying who you are. This might bring you to the point of getting fewer responses, but you are likely to be more compatible with the one who responds.
Keeping in mind not to brag about things rather offer a genuine compliment.
Showing some level of interest in knowing the other person.
Being a good listener is the golden key to healthy relationships.
If you are someone mindlessly scrolling on dating apps and going on endless dates that go nowhere, join Singles Global Connect community today to kickstart a new exciting journey of dating. 
We will help you release the emotional baggage you have been carrying from your past relationships and rekindle your love life.  Allow us to guide you with the right set of tools in the proper direction and make the dating game work out for you effortlessly. Together we will  find, meet and attract 'the one' for you.
Ready to jump back in the game? Play it wise with us