Post at Apr 23, 2021
RED FLAGS… Did You See The Sign?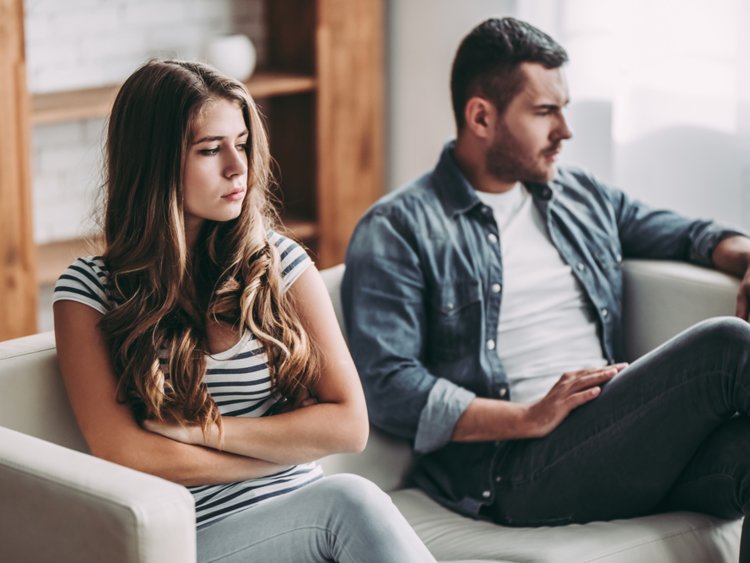 Barely a month into our relationship post the dating phase, things had already started withering away. But I chose to Ignore it.
Ignore !!!… Why you ask ?
Honestly, I not only chose to Ignore the Signs but also chose to forgive him every time! We women tend to love against all odds, and at times think we can fix his flaws with the passage of time. Our logic, "No one's perfect…" makes us bend, and bend a little more until we breakdown! Why not give this man another chance… he who claims to love me?
"My Love will one day fix everything", right?" It then becomes a waiting game, and we find ourselves being far more forgiving than we've ever imagined. That unwavering ability to turn the other cheek time and time again runs painfully deep.
Let's Understand Why Do We Choose to IGNORE THE SIGNS???
Most often we want to believe our own perception and not the truth. Well, looking back I realized I was not even ready to See the Truth… let alone facing It!
I was afraid of being Rejected …
Afraid to be alone…
Unwilling to Accept – It Is Over !
I was willing to be proved wrong! And therefore gave him several chances to prove that my guess about his Unfaithful Character was UNTRUE!!! I wanted to save this relationship and believe that all was perfect… I was over judging or over reacting! And as a matter of fact my hunch about his behaviour, his words, his denials, his evasive nature… was all correct!!! Womens' instinct and sixth sense is never wrong! We only fool ourselves when we choose not to see the SIGN OR TRUST OUR GUT!!!
However, the time had come for me to See THE RED FLAGS that I had Ignored All along!!!
Here's the Signs you may want to be aware of before it's too late! Wherever you are in your relationship… Married or Dating… LOOK FOR THE SIGNS… THE RED FLAGS!
HIS EVASIVE NATURE… He texts you now and vanishes for few days!
HOT & COLD BLOW… He loves you passionately only when he wants you!
HE LIES OFF & ON… You know he is lying and he is blaming you for over reacting!
HE FAILS TO KEEP HIS PROMISES… He promises often to make up for the lost time or events and breaks it every time with another lame excuse!
HE TAKES MORE INTEREST IN YOUR FRIENDS THAN USUAL… He is more inquisitive in your colleagues or girlfriends than he is into You!
HE IS ALWAYS TEXTING LATE INTO THE NIGHT… And makes you believe he is working at an odd hour or is lending a shoulder to a friend at midnight!
HE DISCONNECTS YOUR CALL OR FAILS TO RETURN YOUR CALLS… For long hours his number is busy or he is avoiding your calls, probably because he has another babe in his arms or arms length!
HE INVESTS LEAST QUALITY OR QUANTITY TIME WITH YOU… And you assume he's working the weekends while actually he is off the work & worksite!
HE WEARS FLASHY CLOTHES OR SMELLS DIFFERENT… And you recognize the difference but choose to overlook or ignore it as his new style!
HE CHOOSES TO CONTROL YOU WHILE HE HAS NO BOUNDARIES FOR HIMSELF… He sets rules for you to live by – who to meet, where not to go, what not to do, how to dress, and even your outdoor activities while he Plays in the Hay!
HE TAKES A TRIP IN HAWAII… Holidaying with another chic while you wait upon him to return with lipstick on his collar!
HE USES YOU THAN CHERISHES YOU… He may use you financially or to fulfill his physical needs when it seems desirable to him. He needs you for his needs – don't mistake yourself to be HIS ONLY ONE!
HE CHOOSES TO TELL HALF TRUTHS OR HIDES FACTS… He is afraid to reveal all of himself – his place, his family, his work, his salary, his friends etc. And you await to be shocked in time to come… his darkside and untold unresolved relationships!
HE CHOOSES TO KEEP YOU AS A SECRET… Assuring you that when the time is Right Our Relationship will be Public, and that time never comes as the years roll by and tears roll down…
SO WAKEUP WOMAN! SEE THE SIGNS. LISTEN TO YOUR GUT. AND WALK AWAY TALL…
YOU DESERVE A BETTER PARTNER FOR LIFE AND LOVE IS NO MIND GAME!
IT'S OKAY TO ACCEPT THE FAILURE OR REJECTION THAN BE FOOLED FOR LIFE.
Stop wasting your time, see the signs… There are many out there who are waiting ONLY for You! 😉
Same goes for Women too… So men, watch the Signs. Do You Smell Something…?
It's Never too Late…To Start All Over Again…
Connect with Me or book an online appointment from wherever you are!
And if this Article has helped u in any which way…. We would appreciate a Token of Gratitude
Donate whatever your heart wills and don't forget to share this article to whom it may matter too!