Post at Apr 23, 2021
Smart Couple Goals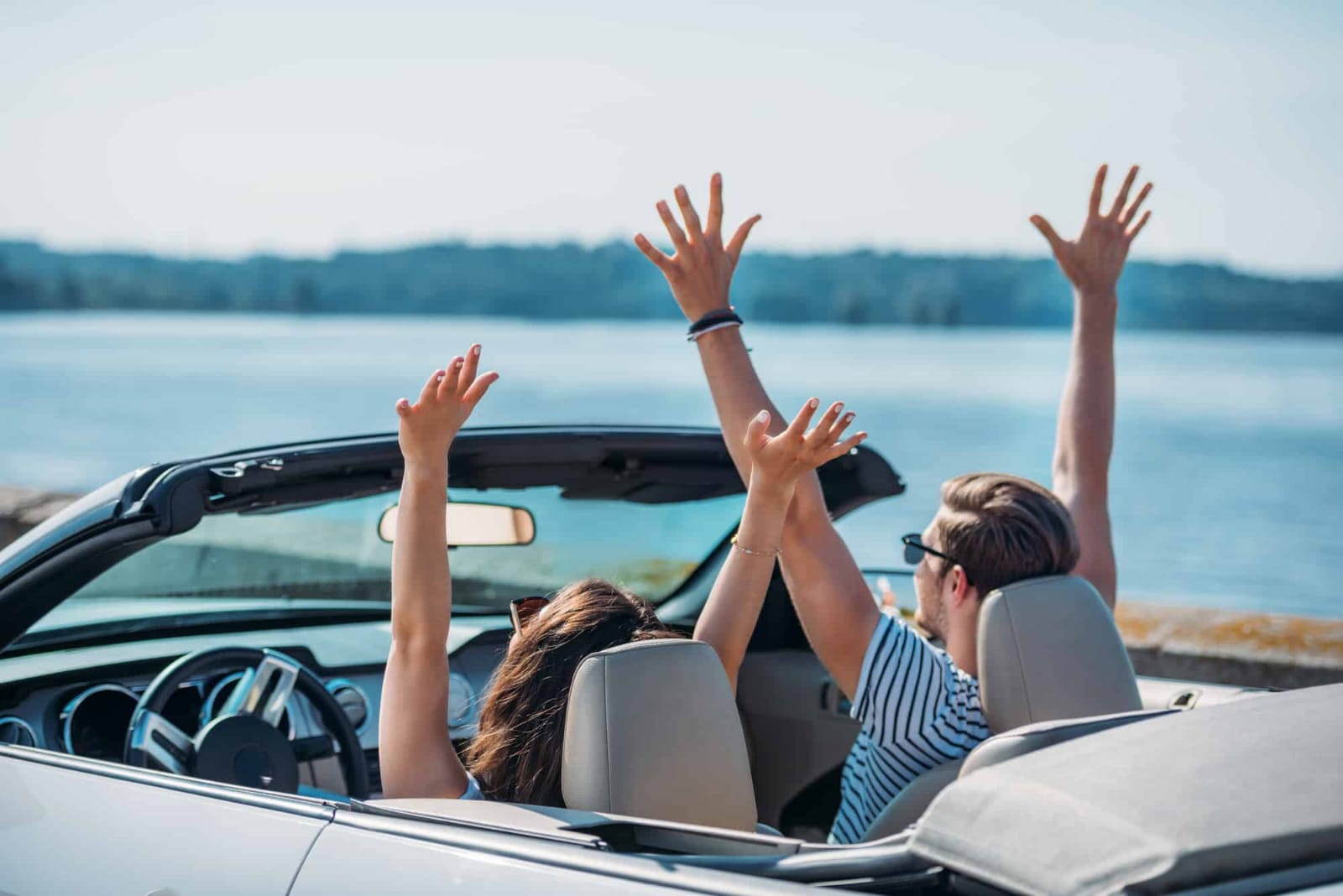 15 Top Couple Goals for Lasting Relationship

Has it happened to you as well? You know, when you saw a couple busy in some cool stuff, you're like, "Gosh! These guys are giving some serious couple goals!" Deep down, you also crave a similar relationship with your partner. You also want unique couple goals to strengthen your bond with your partner. But you often feel lost about what couple goals to set. Moreover, sometimes you put some couple goals but need help to stick to them or do it the right way. But you couldn't find the right person to talk about it. As a consequence, your relationship with your partner suffers. You fight often. You feel the spark in your relationship is missing. Sometimes, you suffer financially too! Have you thought about the root cause of all these negativities in your life? You might have felt like you need clarification about getting the answer. Let me help you. Here's the biggest mistake I feel most couples commit. And probably, you're committing as well. You stop growing! As a couple, you stop growing. Yes, you read it right. You live a monotonous life. Eat, sleep, work, and so on! And that's why the spark in the relationship dies! There's nothing new! But what should you do to overcome it? Let me help you. You should set couple goals. Sounds intimidating or cheesy? But I bet it works like magic.
So here're the top 15 couple goals you should set with your intimate partners;
Learn each other's Love Language

: Every individual has a unique way of expressing love. Therefore, learning your partner's love language is vital to understand your partner better and strengthening your connection. You should take help from experts to learn more about your love language.

 
Frequent Date Nights

: It's an open secret. But those who don't follow it suffer as a consequence. A weekly date night is a must. It helps you keep the romance in the relationship alive and create memorable moments together.
Couple Yoga Sessions

: Isn't it great to create healthy couple goals? Plus, the couple's yoga sessions improve intimacy and sex life. So, what are you waiting for? Register for couple yoga sessions now!
Budget Planning

: Financial planning is essential for the expectations in the relationship. It helps you stay practical and set goals in terms of careers, housing, vehicles, etc.
Express Intimate Desires

: People feel awkward expressing their intimate desires to their partner. And it leads to losing interest in the partner and, ultimately, cheating or divorce. But is this right? No! Never! Talk to a relationship coach about it. They can be your saviour in saving your relationship.

 
Reading Hour

: Cuddle up and read together. It will help you expand your intellectual intimacy and strengthen your bond. Even just fifteen minutes of reading sessions before sleeping is great.

 
Surprise Each Other

: Everyone loves surprises. How about you surprise your partner with something they love? It could be anything, such as their favourite pastry, pets, or even an author-signed book. These little things add up to your investment in the relationship.

 
Holiday Planning

: Holidays are a great way to spend quality time with your partner. Sometimes you should plan for exotic places, and other times you can plan a short weekend trip nearby.

 
Make New Couple Friends

: This is an excellent point for couple goals. You can plan holidays or date nights together. And socialize and spend some memorable moments with your partner. Moreover, you can learn a lot from the other couples too!

 
Couple Meditation

: People often ignore mental health. However, don't you think couple meditation is a great step towards living a good life? So, make sure you start it today. And feel free to take help from coaches. It's important!
Indoor Games

: Indoor games are often underrated. But these games are a great way to spend fun moments with your partner. Identify which indoor games your partner likes most. And invest some time playing them.

 
5 Year Planning

: Planning is essential! A bird's eye view of a few years ahead brings a lot of clarity in building a healthy relationship. Moreover, planning keeps both partners on the same page. Isn't it vital for a healthy relationship?

 
Spa Recreation

: It's a great way to relax and spend quality moments with your love. Lots of couples love it and look forward to it! It adds the required spice you need for a passionate relationship.
Dance Workshops

: Dance is a great way to unwind the art within an individual. If it interests any of the partners, it will help form a magical connection with your partner. So, don't hesitate to join dance workshops.
Write Love Notes

: For some people, it's tough to express their love verbally. Love notes are a saviour for them. It has a different magic. Try it. You'll start feeling the charm after a few notes.
You might be feeling overwhelmed after reading the above points. Don't worry. It's natural.
But let me tell you one thing. Investing in building a loving relationship with your partner is important.
Those who ignore it suffer emotionally, mentally and financially. And sometimes, people need a relationship and intimacy coach to understand and achieve those couple goals. And there's nothing wrong with it. Don't you think setting and achieving couple goals is vital in every healthy relationship?
So are you enthusiastic about setting couple goals and achieving them? Reach out to me if you need help. Let me hold your hand and help you ignite the spark of a loving relationship for you.
Connect here now: https://bit.ly/3jkj751
PS: We offer a FREE EXPLORATORY CALL.