Post at Apr 23, 2021
10 Tips For Feeling Secure In A Relationship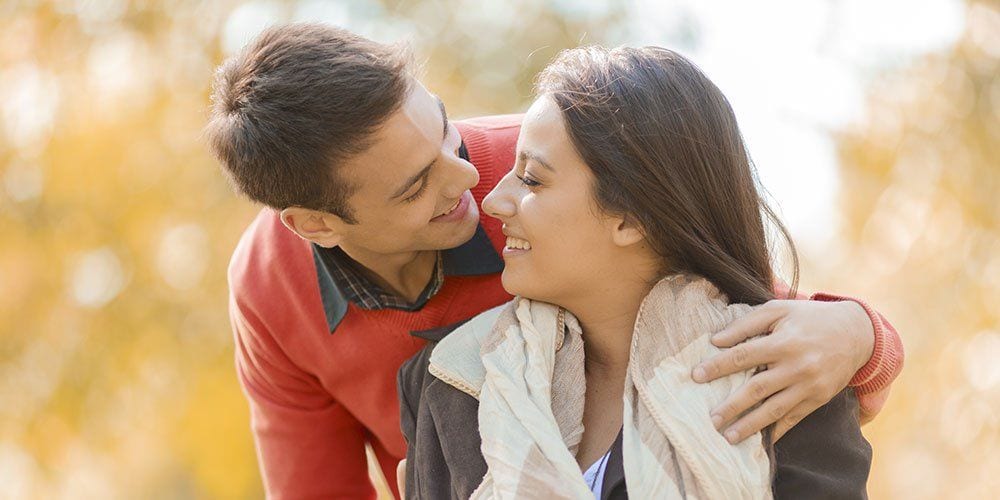 Every one of us fantasizes about perfect relationships. But to add to your dismay, perfection doesn't exist! No matter how ideal a couple may look, there always exists some insecurities behind the scenes. Though there's nothing wrong if your partner is a bit insecure, your relationship can take a toll if their insecurities are chronic.
Have you ever wondered where these insecurities come from? It is not always the trust issues that lead to insecurities, but they often arise from unhealed attachment wounds, traumatized past or broken trust.
Here I am sharing the case studies of 2 couples where one of the partners is extremely insecure and how it affects their relationship.
So, there was a couple who came for couples therapy. One of the partners felt anxious attachment towards their better half and was way too insecure about their relationship.
The husband's behavior was pretty absurd. As explained by his wife, he would ask her too many questions and would not allow her to attend social gatherings alone. And he was always looking for reassurance that indicated his deep-rooted insecurities. Moreover, he was not up to taking constructive criticism and always made his wife feel guilty over petty issues. His behavior was taking a toll on their relationship as well as on the mental health of his wife.
Similarly, there's another story of a couple where the girlfriend felt insecure in her relationship, and her boyfriend felt suffocated by her over-possessiveness. He looked quite uncomfortable and felt as if someone had wrung his neck. She was anxious and panicked over silly issues. She was immediately offended by her partner or always arguing to prove her point. She would create mountains over molehills or would shut down completely. The boyfriend looked frivolous and had no idea how to deal with her.
I helped both the couples come out of the traumatizing phase of an insecure relationship and progressed them into a secure relationship.
If your relationship is brewing insecurities, too, read these 10 tips on how you can feel more secure in a relationship:
10 tips for feeling secure in a relationship
Here are the ten tips I shared with them. Give them a read, guys; it may help you escape a similar situation!

Talk to your partner about security and what security means to them. It may be consistently showing up for your partner, being responsive to each other's needs, recognising each other's distress and helping them in every possible way. Or you are doing things that make your partner happy.
Attention is the next important aspect of a secure relationship. Giving attention may look like spending time with each other, using each other's love languages to communicate a desire to spend time together. It may be watching a movie together, sitting on a couch sipping coffee or in a bar dancing your heart out.
Validate each other's feelings
Validation means respecting one another's thoughts, feelings, and boundaries even if you disagree with that person. And accepting what they are thinking or feeling about something, recognizing that their feelings and thoughts are theirs, and respecting their boundaries are some of the ways of validating each other's feelings.
Encouraging each other is essential for handling distress. For example, "I know you can do this"; "I know this sucks, but I am here with you". Encouraging each other to get out of our comfort zone; "hey, it seems like you want to pursue this dream; that sounds great", words like these act as magic in stress.
Safety is where each person in a relationship can be their true authentic selves without fear of criticism, judgment, and rejection. If you step out of your comfort zone and fail, you can return to that same home base. And the other person is there, responsive to your needs, validating your perspective, and providing meaningful attention.
Assuming what the other person wants makes a fool out of you. So do not mind-read; you can't guess what your partner wants from you regarding relationships. Self-assuming can get you into emotional trouble, so it's better to communicate with each other regarding their needs.
Intimacy can do wonders in your relationship, so do not forget the magic of touch. Also, learn each other's love languages and communicate with them in their language. For example, touch, quality time, acts of service, words of affirmation, and gifts are a few of the love languages.
Understand the love language your partner likes and communicate with them in their favorite love language. Sometimes, when you physically manifest the emotional connection, it helps you feel more secure.
Nurture other relationships as well.
It can be terrifying to be in a relationship if the only person you spend time with is your partner. And you ignore the rest of the world as if it doesn't exist. What if you both break up?
There would be practically nobody left with you to support you in hardships or give you ears. It can be overwhelming if you don't have anyone to buffer that breakup phase. So nurture other relationships as well.
Leave the past behind, don't project it over your present.
Some people may have wronged you, but that doesn't mean your significant half will do the same. Learn from the part but don't try to project it on your present. If you feel the same thing happening in the past in your present, ask hey, what's happening?
Why are you behaving absurdly? Clear your doubts about why they are acting in a certain way and whether they will leave or stay. Recognize what's happening and how it's making you feel, and then communicate the same to your partner.
Sometimes your better half may be angry with you; self-analyze what you did wrong and apologize. But if you don't find any reason, do not assume that your partner doesn't love you anymore; instead, communicate. Ask them why they are acting withdrawn, and communicate with them about what is wrong instead of guessing.
Challenge your thought process.
If the distressed thoughts keep knocking on your mind now and then, you must stop that thought process and press the reset button. For example, I can't stand my breakup, or I may die if we break up. Challenge these distressing thoughts and look towards the logical side.
Though there will be months of grief, anger, and agony, you will survive.
Avoid jumping to conclusions.
Jumping to conclusions involves projecting past and present and mind-reading. Sometimes things will seem odd. Maybe there's a text at midnight, a smell of a perfume or fragrance from their mouth indicating they had been to the bar.
In such a case, how to make your woman feel secure in a relationship? Whatever the case may be, communicate without concluding.
Develop inner validation/self-esteem.
When you don't feel good from within you, rely on someone else for your validation. Looking for confirmation from your partner isn't a good situation in a relationship.
What if you lose the person? Whom do you look up for validation? It's essential to develop self-validation. Nobody can tell you you are worthy, lovable, or perfect. You have to feel good for yourself.
View your differences as opportunities to grow.
No two individuals can be alike or have similar likes, dislikes, and interests. The same goes for partners too. You both can't be a xerox of each other therefore respect each other's choices and decisions even if you disagree with them.
Your differences and disagreements should not be a reason for conflict; instead, they should give you opportunities to grow in different directions.
People who are poles apart can be madly in love, while partners with similar interests might quarrel over petty issues.
Thus feeling secure in a relationship requires developing secure attachments, enhancing self-esteem, and practicing distress tolerance and prior losses. Remember that nobody is perfect; we all are carrying emotional baggage. Perfection isn't required to be secure and happy in a relationship.
It is the attention, the intimacy, the love and respect partners have for each other that helps in the long run.
However, if you are not feeling secure in a relationship, you can take assistance from relationship coaches. Contact SHIVANYA YOGMAYAA if you are looking forward to couples therapy.