Post at Apr 23, 2021
Dealing with an Avoidant and Distant Partner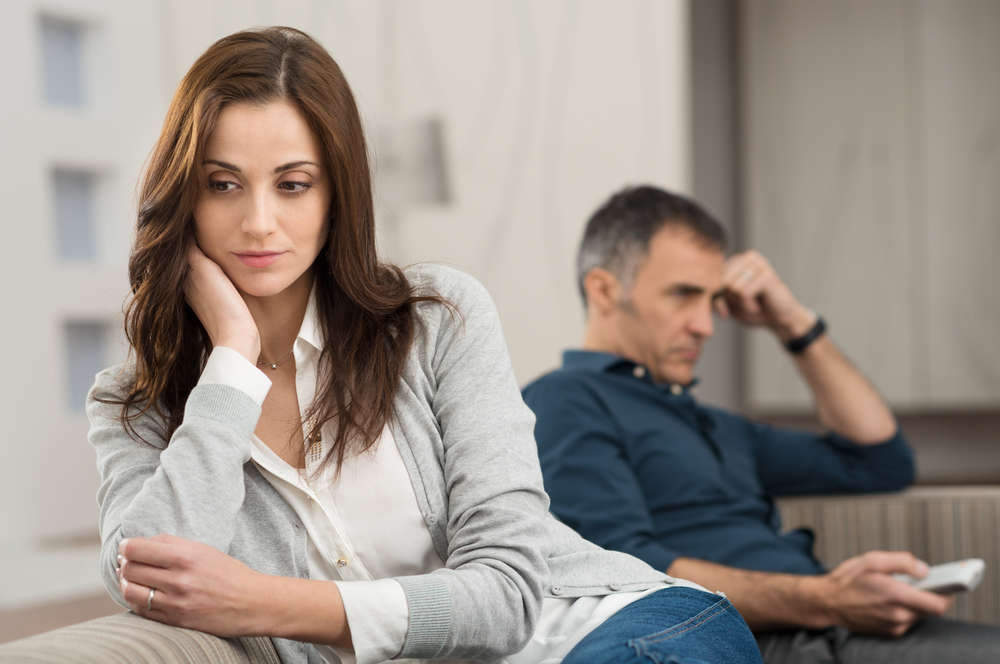 Dealing with an avoidant and distant partner
Relationships may be satisfying and difficult simultaneously, and it is not unusual for one partner
to show emotional avoidance or distancing. The resultant confusion, alienation, and yearning for
a stronger emotional bond might affect the other partner. We will explore the complexities of
managing a relationship with a distant and avoidant partner, providing insights, tactics, and
useful tools to encourage a stronger and more satisfying link. This resource will offer helpful
advice on managing the intricacies of emotional distance within a relationship, whether you're
experiencing it personally or trying to understand and assist someone you care about. Challenges
often arise in any connection, and one common hurdle is dealing with a partner who exhibits
avoidant and distant behavior. It can be disheartening and confusing when your partner seems
emotionally unavailable or detached.
Letís look at a story that depicts the situation mentioned above
Olivia and Mark, are a couple who are deeply in love. They have 3 years of marriage. Olivia is
expressive and seeks emotional connection, while Mark tends to be more reserved and distant.
Mark used to often follow the same pattern of distancing even before they both got married and
Olivia often wonders why Mark withdraws emotionally and how she can bridge the gap between
them. Let's explore the strategies they use to foster a closer connection. Mark wants to openly
work on his behavior of avoiding his partner but fails to do so whenever he is emotionally
stimulated, he believes he has always dealt with things by avoiding and distancing himself from
them changing this pattern is challenging for him. Olivia and Mark are now seeking professional
help to embark on their journey forward.
Understanding the underlying psychological factors that contribute to this behavior is essential in
fostering empathy and finding effective strategies to navigate this challenge. In this blog post, we
will explore the psychological aspects of emotional distance, unravel why this behavior persists,
and provide a list of techniques to help you cultivate a deeper connection with your distant and
avoidant partner.
Why does this distant behavior occur?
Emotional distance refers to a pattern of behavior where an individual keeps their
emotions and vulnerabilities at arm's length, creating a barrier in the relationship. This behavior
can stem from various psychological factors, such as:
Fear of Vulnerability: Distant and avoidant people may have previously gone through trauma or
emotional suffering that prompted them to build walls of defense to protect themselves from
future harm. They could decide to keep their distance in order to avoid being emotionally
exposed since they perceive vulnerability as a potential weakness.
Attachment types: According to attachment theory, our adult attachment patterns are influenced
by the experiences we have as young children. People who have an avoidant attachment style
frequently fail to establish strong emotional bonds and may turn to emotional distance as a
coping tactic.
Fear of Dependency: People who are far away could worry about dependency and losing their
own independence in a relationship. They may think that if they rely on others for emotional
support, they are more likely to be manipulated or lose their independence.
By understanding the psychological dynamics at play, we can approach the situation with
empathy and find effective strategies to bridge the emotional gap.
Techniques to Deal with a Distant and Avoidant Partner:
● Develop Empathy and Patience: Recognise that their actions don't necessarily represent
how valuable you are.Put yourself in their situation and pay attention to their emotional
challenges to develop empathy.
● Respect Boundaries: When dealing with a distant and avoidant relationship, respecting
boundaries is crucial. Recognize that they could need more independence and privacy.
Respect their demand for privacy and don't push them to reveal more information than
they are comfortable sharing. Set up clear limits that satisfy the requirements of both
parties and promote a feeling of safety within the partnership.
● Create Trust: The first stage in fostering a stronger emotional bond is to create trust. Be
reliable and show consistency in your behavior. Make it clear to your partner that you are
there to help and understand them. Be patient and compassionate as they progressively
lower their guard and come to trust you with their feelings since trust takes time to grow.
● Establish Trust: Establishing trust is the first step in developing a stronger emotional
connection. Be dependable and consistent in your actions. Let your spouse know that you
are available for them and that you are able to relate to them. Because trust takes time to
develop, be kind and patient as they gradually let down their guard and start to confide in
you.
● Foster open and honest communication: Addressing emotional distance requires
effective communication. Make sure your spouse feels free to express themselves in a
secure and nonjudgmental environment. Encourage candid dialogues about your loved
ones' emotional needs, fears, and worries. Don't forget to pay attention and validate their
feelings so they feel heard and understood.
● Encourage Professional Assistance: Occasionally, despite our best attempts, emotional
distance lingers. In such circumstances, it could be wise to advise getting expert
assistance. A therapist or counselor can offer insightful guidance and helpful ways to
work through the underlying problems causing their avoidant behavior. Both spouses can
benefit from professional assistance to better understand one another and create stronger
relationship dynamics.
● Taking care of your own mental health while dealing with your distant partner:
Setting boundaries, practicing self-compassion, seeking support from loved ones or
professionals, and engaging in activities that bring you joy and fulfillment, you can
strengthen your own mental health while navigating the challenges of a distant
relationship. Remember, you deserve to prioritize your well-being and seek happiness
within and outside the relationship.
Although dealing with a distant and avoidant partner might be difficult, it is possible to
foster a stronger emotional bond with time, empathy, and practical approaches. Remember to
support open and honest communication, respect others' boundaries, develop trust, engage in
active listening, and promote professional assistance when necessary. Because every relationship
is different, the process of overcoming emotional distance will also differ. You may overcome
the challenges of emotional distance and forge a stronger and more satisfying relationship by
investing in the relationship's development and providing a positive environment. Remember
that improvement and healing take time and that you may strengthen your relationship with your
spouse by being committed and compassionate to them.
If you are someone who usually distances and avoidant or want your partner to seek professional
help for their avoidant behavior feel free to connect for further help reach out to
Shivanya Yogmayaa
7261950450