Post at Apr 23, 2021
Relationship Anxiety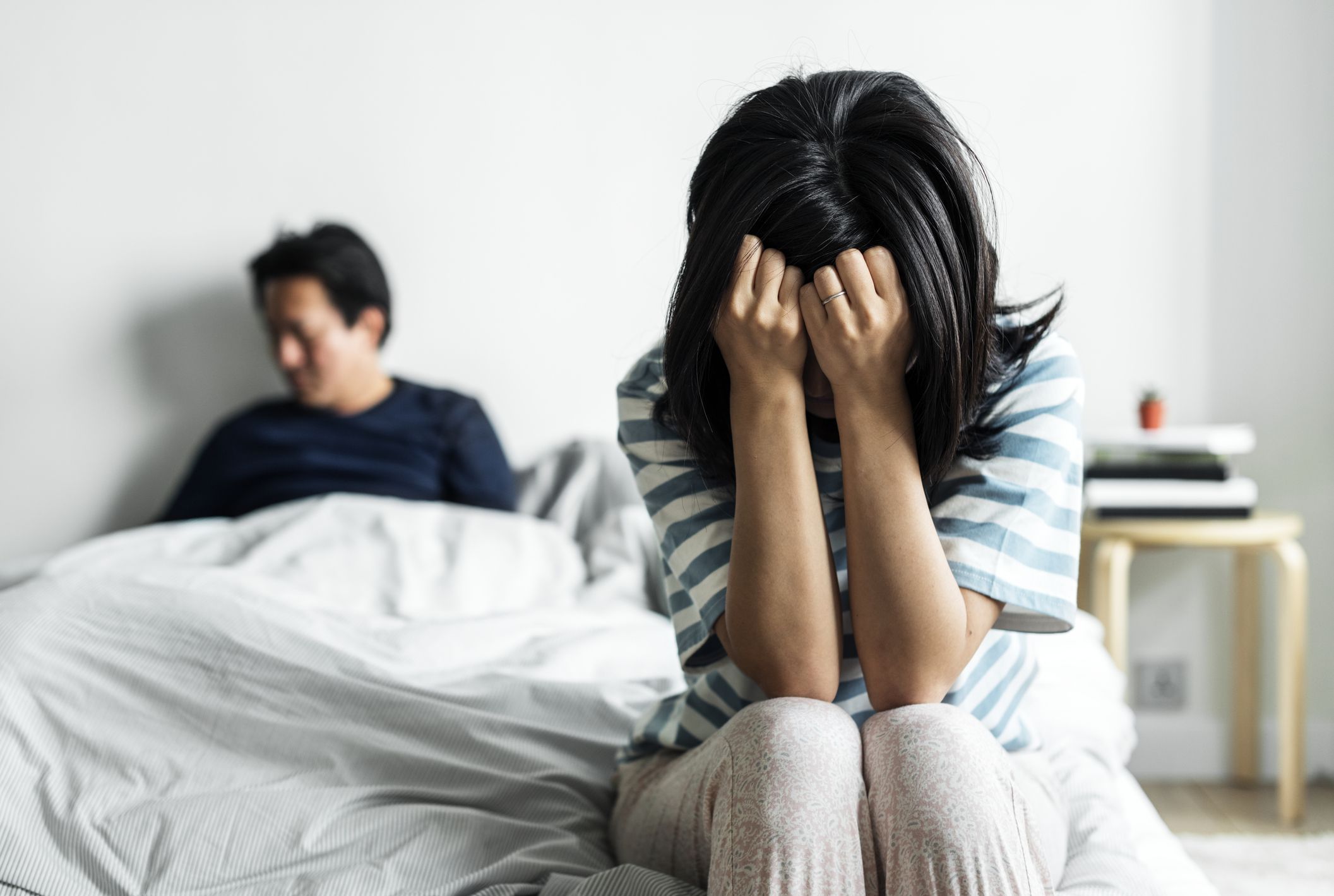 Although relationships are lovely and rewarding, they can also elicit a wide range of emotions,
including worry.I1t is one thing to enter a relationship but to maintain and sustain it, requires
constant effort which can sometimes cause excessive worrying. Depending on or being
habituated to a partner can also bring out a lot of fear and anxiety about losing them. Most
people in a relationship are prone to through phases or worry in their relationship due to anxiety
which includes the need for reassurance, uneasiness, worry all the time, and the dread of being
abandoned. These emotions may affect both parties, putting strain on the connection and
preventing further development. In this blog, we will delve into the idea of relationship anxiety,
consider some of its possible root causes, and provide doable solutions for navigating and
overcoming its difficulties.
What is relationship anxiety?
A common emotional state that might develop in the course of a romantic relationship is
relationship anxiety. It involves uneasy, anxious, and insecure sentiments that might vary in
intensity from person to person. Relationship anxiety isn't pathologized as a mental illness;
rather, it's seen as a normal reaction to the difficulties and uncertainties that come with close
relationships. It includes the apprehension of showing weakness, worries about the continuity
and future of the relationship, and a need for confirmation and approval. Relationship anxiety is
a dynamic feature of human relationships that can encourage personal development, open
communication, and the development of stronger emotional bonds.
A persistent fear, worry, or apprehension that develops in the course of a love relationship is
referred to as relationship anxiety. It is characterized by an ongoing feeling of disquiet, doubt,
and insecurity about the future, trustworthiness, and stability of the relationship. From a
psychological perspective, there are various causes of relationship anxiety:
According to attachment theory, early interactions with carers mold a person's attachment
preferences and have an impact on their adult relationships. Relationship anxiety can be
exacerbated by an anxious attachment style, which is characterized by a persistent need for
reassurance and a fear of abandonment. Down below is a story example of a couple who is going
through relationship anxiety


Nitya was occupied by constant worries and doubts about their future. They would often
question whether they were truly meant to be together and if their love was strong enough to
withstand the challenges that lay ahead. These anxieties led Nitya to become distant and
withdrawn, unintentionally pushing Jay away.
Jay, on the other hand, felt a growing sense of insecurity. He yearned for more reassurance and
validation from Nitya, seeking constant confirmation of their love and commitment. Nitya's need
for reassurance often triggered arguments, leaving both of them feeling frustrated and
emotionally drained. Recognizing the toll relationship anxiety was taking on their happiness, Jay
and Nitya decided to seek therapy together. They understood that it was important to address
their fears and anxieties to strengthen their relationship.
During therapy, they learned that relationship anxiety was not an indication of a failing
relationship or personal inadequacy, but rather a natural response to vulnerability and the
uncertainties that come with love. Their therapist helped them explore their attachment styles and
the underlying causes of their anxiety.
What can relationship anxiety emerge from?
Fear of Rejection and Abandonment:
People who struggle with relationship anxiety frequently
experience intense anxiety when it comes to being rejected or abandoned. These worries can be
fueled by previous loss or rejection experiences, which results in a persistent demand for
confirmation and validation.
Low Self-Esteem and Insecurity:
Relationship anxiety can be exacerbated by low self-esteem
and insecurities. People may question their ability to love and worry that they are undeserving of
their partner's affection, which causes them to feel more anxious and self-conscious.
Relationship trauma:
Past relationship trauma, such as betrayal, infidelity, or emotional abuse,
can leave long-lasting scars. These events may lay a foundation of dread and mistrust, making it
challenging to build safe and dependable connections in the future.
Cognitive Distortions:
Relationship anxiety is significantly influenced by cognitive distortions.
These distortions involve negative mental processes including catastrophizing (expecting the
worst) and mind-reading (believing the partner has unfavorable ideas or intentions). These
misperceptions feed worrying thoughts and support worrying views.
Relationship anxiety's effects
Both individuals and their relationships may be significantly impacted by relationship anxiety. It
may result in:
●
Constant Worry and Overthinking:
People who struggle with relationship anxiety
frequently go through a never-ending cycle of worry and overthinking, scrutinizing every
facet of their relationships and assuming the worst. It can be mentally and emotionally
taxing to be preoccupied all the time.
●
Jealously and Insecurity:
Relationship anxiety can lead to feelings of jealousy and
insecurity. Relationship stress and conflict may result from people continuously
comparing themselves to others or feeling threatened by alleged romantic or social
competition.
●
Communication problems:
Nervous thoughts and concerns might make it difficult to
communicate effectively. People may find it difficult to convey their demands and
worries because they worry about being rejected or judged. This may cause
misunderstandings, unresolved disputes, and a lack of understanding.
●
Negative Effects on Well-Being:
Relationship anxiety can have a negative effect on a
person's state of mind as a whole. It could be a factor in increased stress, sleep issues, low
self-esteem, and signs of anxiety and depression.
How to help yourself to overcome Relationship anxiety?
It is important to seek professional help while dealing with relationship anxiety. Specifically
from a relationship counselor or coach with expertise in couple therapy. Here are some
techniques to help you through relationship anxiety.
●
Self-Reflection and Awareness:
To start, work on increasing your awareness of yourself
and the sources of your relationship anxiety. Recognize the tendencies, catalysts, and
underlying assumptions that underlie your worried thoughts and actions. Self-help
materials, counseling, or journaling can help with this process.
●
Open Communication:
Establish a space where you and your partner can speak honestly
and openly. Share your worries and apprehensions while stating your need for
reassurance and comprehension. Allow them to offer encouragement and assurance, and
pay attention to what they have to say.
●
Building Trust:
To get over relationship anxiety, building trust is essential. Understand
that trust is developed over time through dependable behavior and communication. Place
your attention on the now and now rather than extrapolating anxieties from the past into
the here and now.
●
Fighting Back Against Negative Thoughts:
Fight back against and reframe negative
thoughts that fuel anxiety. Self-talk that is reasonable and kind can take the place of
erroneous thoughts. Look for facts to refute your worried ideas, and keep in mind how
devoted and loving your mate is.
●
Self-care and Emotional Well-Being:
Put self-care first in order to support your
emotional health. Practice self-compassion, take part in festive activities, and use
stress-reduction strategies like mindfulness, exercise, or hobbies. You may approach your
relationship more easily if you care for yourself.
Consider seeking professional assistance from a therapist or counselor who focuses on
relationship problems or anxiety. They can offer advice, resources, and methods catered to your
particular need, assisting you in navigating and overcoming relationship anxiety. Feel free to
connect for a therapy session and further help to
Shivanya Yogmayaa
7261950450