Post at Apr 23, 2021
Trauma Bonding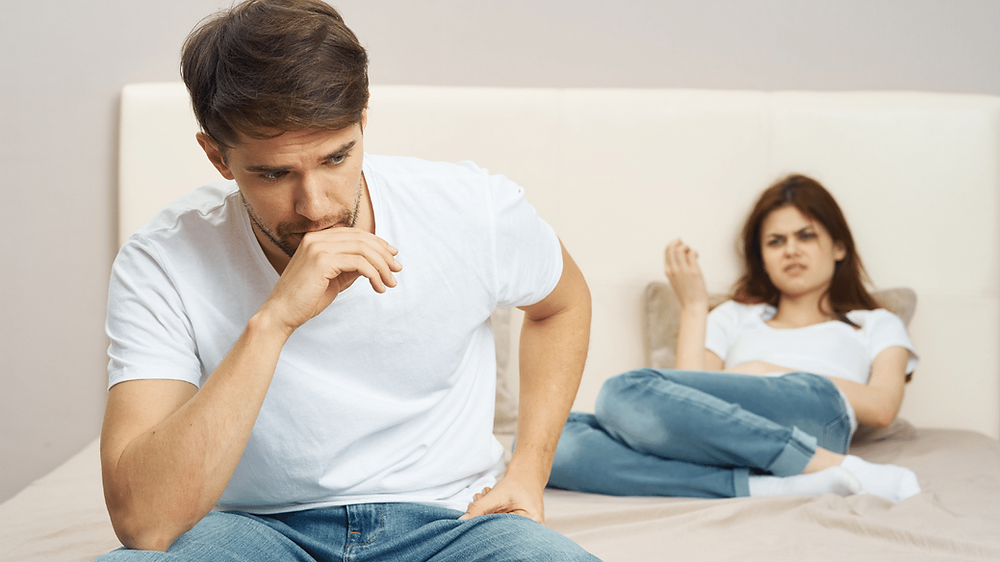 What Is Trauma Bonding?
Trauma bonding is a psychological phenomenon that happens when someone who has significantly harmed someone emotionally, physically, or psychologically develops a strong emotional affinity to them. It frequently occurs in hostile environments or situations with an imbalance of power, such as domestic abuse, cults, or hostage situations.
Trauma bonding is best described as a coping technique whereby the victim develops a strong emotional attachment to the abuser. The relationship dynamic is frequently characterized by alternating cycles of violence and tenderness, which leads to confusion and disorientation. The victim's attachment and desire for change may be reinforced by the abuser's sporadic acts of compassion, affection, or affirmation.
Here Are Story Examples Of How A Trauma Bonding Would Look Like :

Riya met Mayank, who seemed to have a good relationship that turned abusive over time where Mayank usually blamed Riya for their arguments and would verbally abuse her, but later love bomb her and apologized. It became a pattern over time and once he ended up doing the same at a friendís party. Riya confronted him and he would deliberately shut her off and bring up his problems when she tried speaking about the verbal and psychological abuse. The relationship started having devastating effects on her psychological health. Her self-esteem crumbled, her emotions were a rollercoaster, and she became dependent on Mayank, losing her identity and neglecting herself. Mayank manipulated her and isolated her from support. Riya's mental health suffered, and her other relationships were also strained he gave up her job because Mayank demanded more time from her, and her physical health declined.
Keshav and Sarah, a married couple often fought because of their differences in social circles. Keshav had a lot of friends and Sarah, on the other hand, had very few of them. He always reached out to Sarah post fights and tried to warm her but Sarah was hot and cold with him ever since they first started dating, which Keshav was very driven to as he looked at it from a perspective of hard-to-get attitude rather than emotional abuse. She would often stop Keshav to socialize with other people but would talk to random people online herself, when asked about her conversations with other men she would blame Keshav for having a lack of faith in her and would end up checking his phone in return and question even normal conversations with other female friends. Keshav would often look at Sarahís behavior as jealousy and pass it on as a sign of true love. Most trauma bonds work in a way where the partner who is the victim barely realises that they are in a trauma bond.
What Is A Trauma Bonding Cycle?
It is a repetitive pattern that occurs within a trauma bond, an emotional attachment formed with an abuser, or an abusive relationship. It consists of three phases: tension-building, incident or abuse, and reconciliation or honeymoon.
● Tension-Building Phase: Gradual increase in tension and conflict within the relationship.
● Incident or Abusive Phase: Outburst of abuse, which can be emotional, verbal, or physical.
● Reconciliation or Honeymoon Phase: The abuser displays remorse, apologizes, and shows affection, creating a temporary lull in the abuse. The cycle repeats itself, with the tension-building phase escalating into another incident of abuse, followed by reconciliation and honeymoon. The intermittent periods of kindness and affection during the honeymoon phase reinforce the trauma bond, making it difficult for the victim to break free. Understanding the trauma bonding cycle is crucial in recognizing patterns of abuse and seeking help to escape the abusive relationship.
The Effects Of Trauma Bonding
● Conflicted Emotions: People who are involved in trauma connections have conflicting emotions at the same time, including love, attachment, loyalty, fear, wrath, and uncertainty.
● Dependency: Trauma bonding makes it difficult to function without the abuser's emotional support, approval, and sense of self.
● Self-Blame: Victims frequently hold themselves accountable for the abuser's acts, feeling as though they are deserving of it or are to blame.
● Isolation: Abusers keep their victims away from social networks, which makes it more difficult for them to get assistance and increases their reliance on them.
● Loss Of Personal Boundaries: Trauma bonding weakens a person's capacity to develop and uphold healthy boundaries by forcing them to concentrate on fulfilling the demands and expectations of the abuser.
● Dissociation: Dissociation is a defense technique used by victims to isolate themselves from their traumatic events and their feelings.
● Patterns That Recur: Trauma bonding can lead to being accepting of toxic partners and seeing it as a form of love rather than abuse.Being overly attached to the idea of abuse as usual in a relationship.
Do Narcissists Feel Trauma Bond?
Yes, narcissists can experience and perceive a trauma bond, however, their perspective may differ from that of the victim. The power dynamics, manipulation, and emotional dependence present in narcissistic relationships can cause the narcissist and their victim to form a traumatic bond. Despite the abuse, the narcissistic abuse victim may become involved in the trauma link and experience a strong emotional commitment to the narcissist. On the other hand, the trauma bond may act as a source of narcissistic supply, validation, and control for the narcissist. Because the victim is emotionally reliant on them, they could feel powerful and satisfied. To keep the victim under their control, the narcissist may take advantage of and manipulate the trauma bond In contrast to the victim's experience of the trauma link, which is frequently marked by contradictory feelings and a desire for change, the narcissist's experience of the trauma bond may be marked by a sense of entitlement, superiority, and a need for adulation and control. They may not feel genuine sorrow or empathy for the suffering they do the victim, instead using the trauma connection to satisfy their own wants and maintain control over them. The dynamics and behaviors of people with narcissistic features or Narcissistic Personality Disorder might differ, thus it's crucial to remember that not all narcissists have trauma bonding. If you have come this far reading this article, then by now you may want to know how you can recognize if you are in a trauma bond relationship. Here Are Some Signs To

Help You Determine If You Are In A Trauma Bond:
● Intense Emotional Attachment: Feeling deeply bonded to your abuser despite their mistreatment or abusive behavior.
● Conflicting Emotions: Experiencing a mix of love, fear, and confusion towards the person causing harm.
● Dependence: Feeling reliant on the abuser for validation, self-worth, and emotional support.
● Self-Blame: Assuming responsibility for the abuser's actions and blaming yourself for their behavior.
● Isolation: Being isolated from friends, family, or support networks due to the abuser's control.
● Loss Of Boundaries: Difficulty asserting your needs or desires, constantly prioritizing the abuser's demands.
● The Cycle Of Abuse: Going through a repetitive pattern of abuse followed by apologies, promises, and temporary periods of kindness from the abuser.
● Anxiety And Fear: Constantly feeling on edge, anticipating the abuser's next outburst or reaction.
● Neglecting Self-Care: Putting the abuser's needs above your own well-being and aspirations.
Feeling Trapped: Finding it hard to envision a life without the abuser and feeling unable to leave the relationship. If you recognize several of these signs in your own relationship, it may indicate that you are in a trauma bond. It is important to seek support from a trusted professional to help you navigate the process of breaking free from the trauma bond and creating a safer, healthier future, to reach out regarding any doubts or therapy sessions contact me through the number below.